Looking for ways to give back? Are you seeking tax-deductible options? We can help! Fill out the form below and we will be in touch. Or, if you are ready to donate now, click the button below to make a donation through PayPal.
We partner with the Pottawattamie County Community Foundation to offer the Endow Iowa tax credit opportunity for contributors to endowment funds. Donations to the TS Community Foundation may be tax deductible for gifts to non-profit agencies.
Southwest Iowa Impact Fund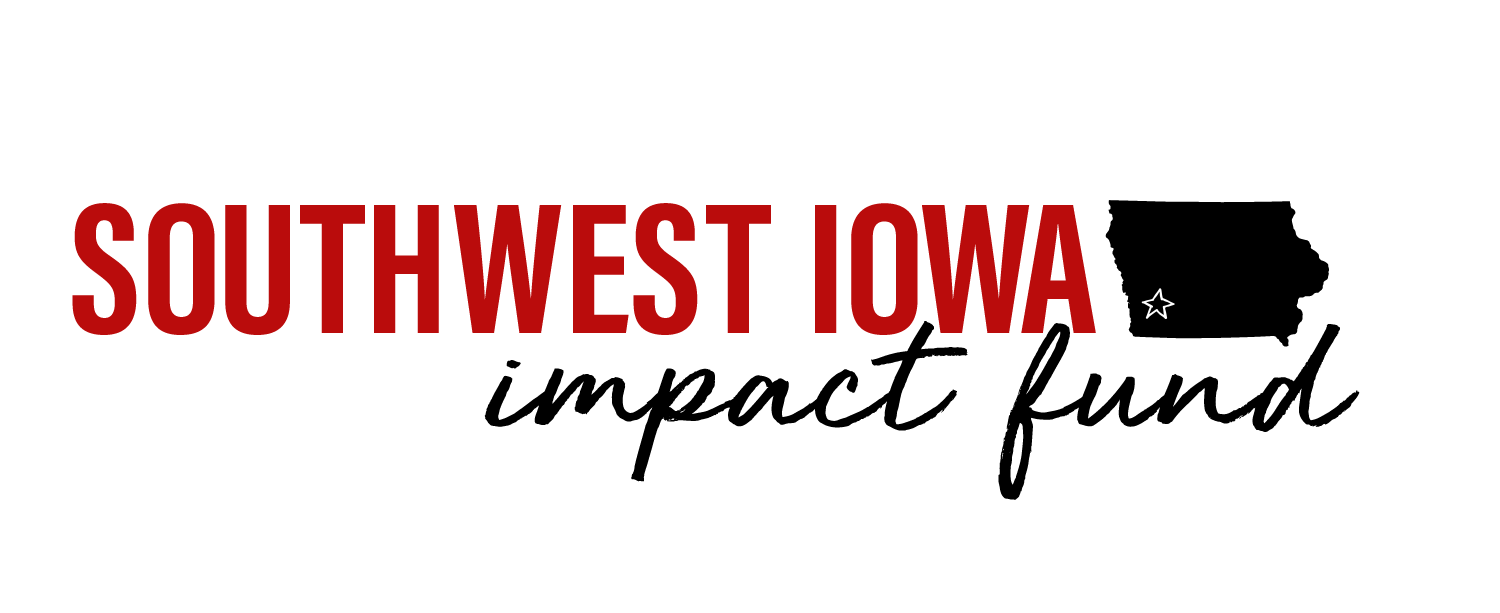 The Southwest Iowa Impact Fund is the catalyst for lasting, positive change in rural Iowa. This fund is available for nonprofit organizations in Pottawattamie, Cass and Adams county focused on economic development, rural development, community development, job retention and growth, workforce development and program assistance for vulnerable children and families including services that assist those over 51% low to moderate income areas.
The 2020 grant cycle are for private invitation only this year. Please contact info@tscommunityfoundation.com with any questions.
To download the application, click the button below.
Impacting Nonprofits: Investing for Progress
Looking for ways to get fundraising back up and going amidst and post COVID-19? Are you interested in programmatic collaboration? What about ongoing sustainability tactics for 2020 and beyond? If so, join us at this virtual workshop, packed with local, expert panelists and breakout room networking. Powered by TS Community Foundation and Pottawattamie County Community Foundation and special event sponsor TS Prosperity Group.
Session One: Maximizing Resources and Collaborating Amidst & Post COVID
Featured Panelists:
Bill Wypyski – All Care Health Center, Executive Director
Brandy Wallar – New Visions Homeless Services, Program Director
Marjorie Maas – SHARE Omaha, Executive Director
Chris LaFerla – Council Bluffs Schools Foundation, Executive Director
Moderator: Lisa Fox - Fox Creek Fundraising, President


Session Two: Tools on How to Keep Fundraising Up and Going
Amidst COVID-19 and Post COVID-19
Featured Panelists:
Donna Dostal – Pottawattamie County Community Foundation, President & CEO
Dan Harbeke – Google, Head of External Affairs & Public Policy
John Jeanetta – Heartland Family Service, President & CEO
Tara Slevin – Methodist Jennie Edmundson Hospital and Foundation, VP of Development and Volunteer Services
Moderator: Lisa Fox - Fox Creek Fundraising, President


When: Tuesday, October 6, 2020
9:00 a.m. - 11:00 a.m.
Where: This event is virtual and will take place on Zoom.
RSVP by October 3, 2019 at the button below.